Genre : Drama
Cast : Jung Gyeo-woon, Park Sang-won, Park Ye-jin, Choi Myung-gil, Jeon In-Hwa
Director : Kim Jong-chang
Writer : Cho Hui
Premiere in Korea : 2009. 2
Premiere on KBS World : 2009. 3. 4
Number of Episodes : 20
Source http://world.kbs.co.kr/tv
Alternative title : "Hateful but Once Again", "Even Though I Hate You"
20 episodes
Synopsis
How can we clarify the true meaning of life?
Music has high and low notes and painting has bright and shadowy parts; living a life is just the same. This drama tells the story of marriage and family. No one can predict what's going to happen in one's life, and yet each of us all has his/her own stories and own matter. 'Again My Love' will take a deep look into the stories of lives and untangle the complicated relationships.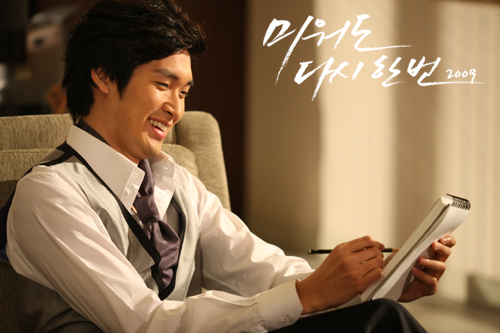 i hope you guys remember Dongwu from Women in the Sun !